Today I am so pleased to introduce Missy from
Nichoir
. She has the best feather hair accessories that are perfect for all ages and make great stocking stuffers... just sayin :) Check out her inspiring interview, discount code and enter her giveaway below! Welcome Missy and thanks to all for stopping by!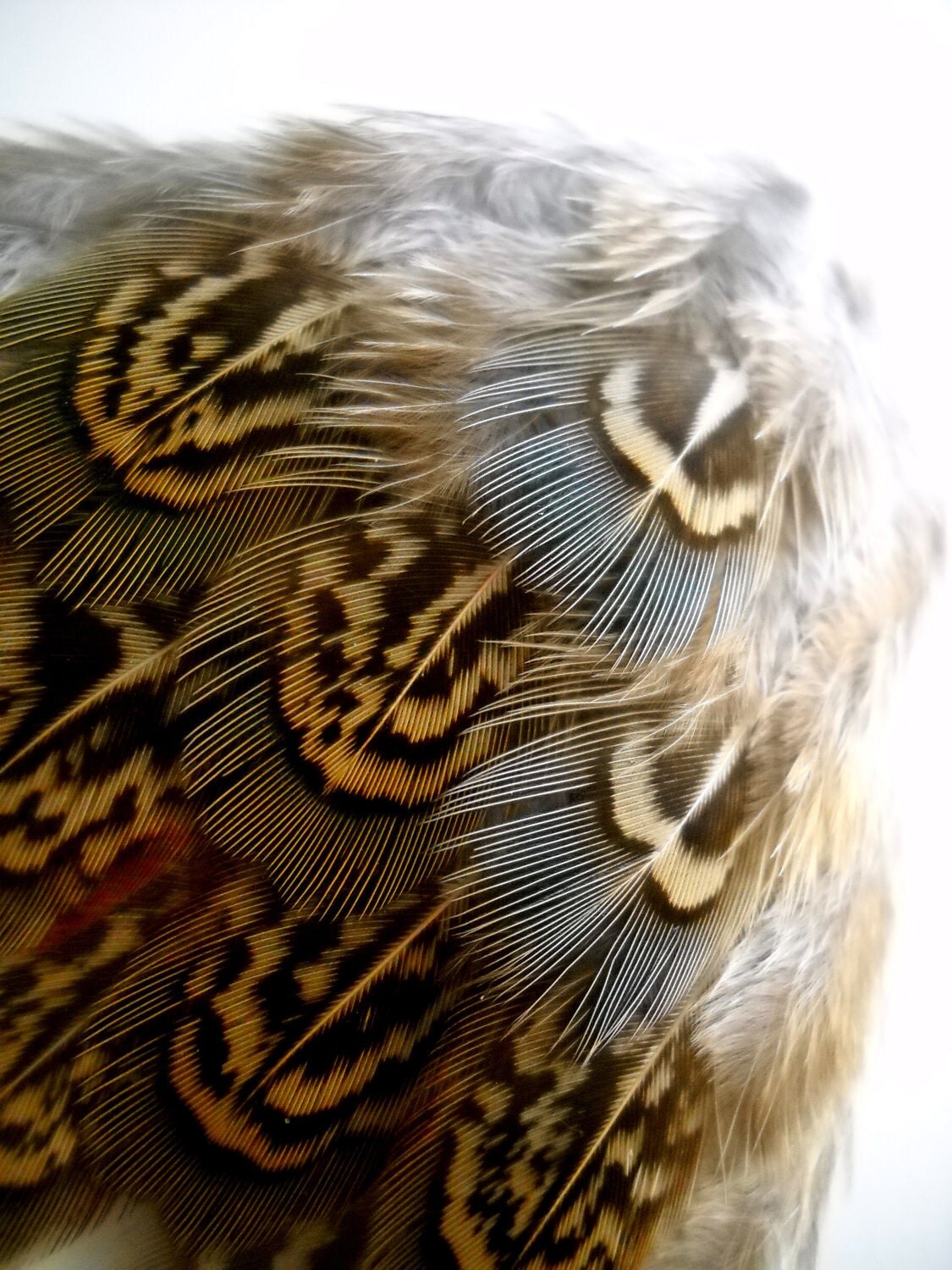 Hi all! I was born, raised, and still reside in Eastern Washington State. My accessories are inspired by my surroundings, where else then the Pacific Northwest do you see the desert, mountains, rain forest, and ocean all in a couple hours on a Sunday drive?
I've been a hairstylist since I was 18, my passion for what I do and my love for fashion led me to making hair accessories which turned into more. In addition to hair accessories I also make jewelry, keychains, and recently started creating Christmas tree ornaments and book marks. Who knows what I'll be inspired to create next.

Besides all of the accessories you have in your Etsy store, what else do you like to do?
Oh, so much. I'm an outdoorsy girl. I love to travel, camp, and hike. I'm also a big movie buff and book nerd when I can find the time between working, creating and crafting, and keeping up with my 13 year old daughter's activities, arts, and sports. I also love paper crafts and photography.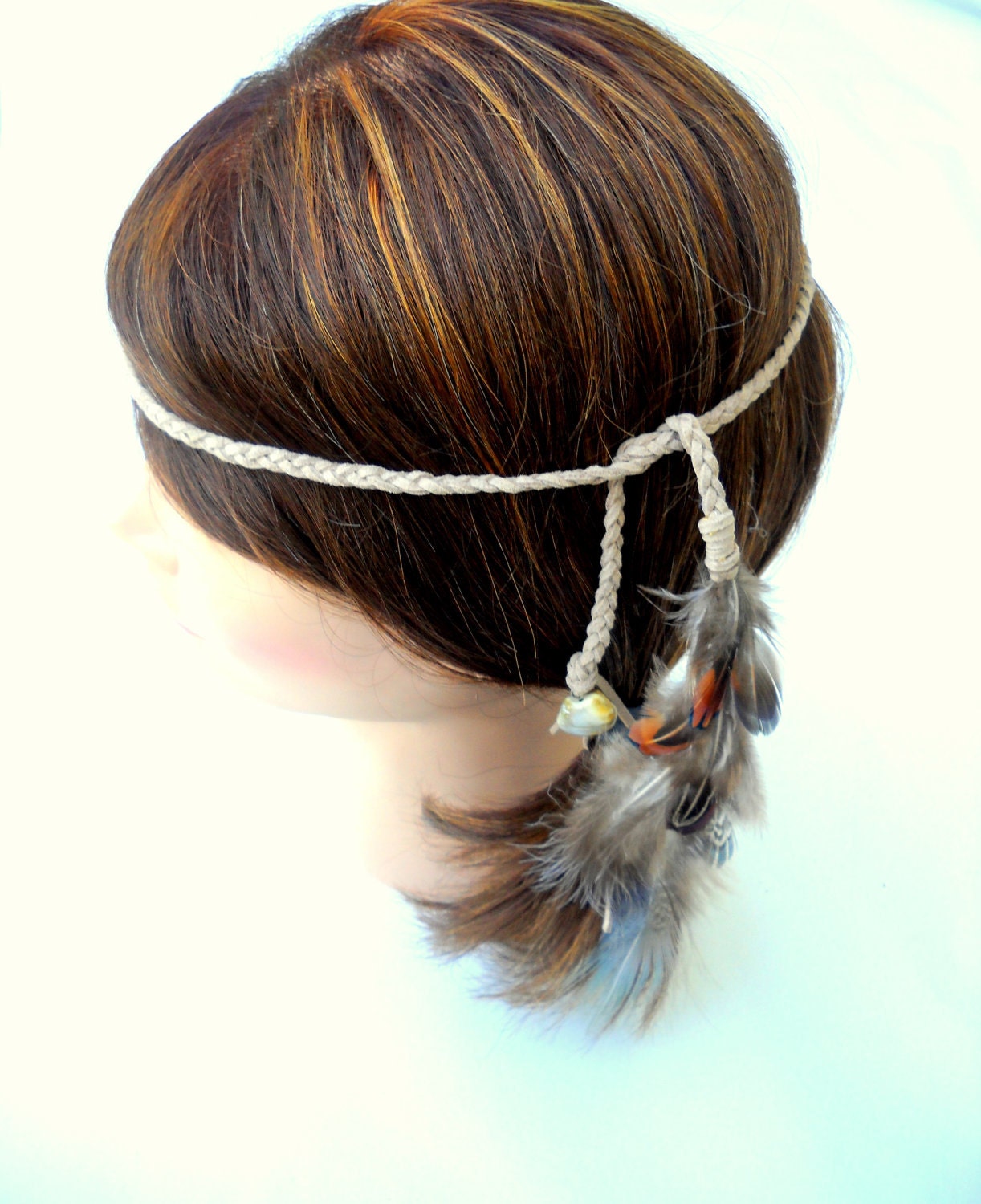 What first drew you to using feathers in your accessories and making accessories in general?
Arts and crafting is in my blood. My mom and my daughter are both china painters and are seriously good at it. My mom once placed fifth in the World China Painters Association Competition, and my daughter once placed first in her age category in the Washington State China Painters Competition. (sorry- I couldn't help bragging on the family a little) I have two sisters, one is a professional writer, and one makes soaps and used to make hemp jewelry and pottery. So when you come from a creative family or are surrounded by creative people and artists you never even question if you can do something, it's only a matter of finding what you have a love for.
I've always loved birds and feathers. I remember growing up my grandma's house was my favorite place because she had art prints with birds and all these carvings and figurines of birds in her house, which has now started happening in my own house. I started making hair accessories for myself and my daughter and loved creating them so much that I decided to open an Etsy shop really just as an excuse to spend more time creating them.


What advice would you give to aspiring artists and Etsy shop owners?
Create what you have a passion for, put your heart into all your work. Especially when it's something you are making for somebody else, when you create something you're putting a little piece of yourself into it, and when your art is in the hands of someone else they should be holding the best of you.

Where else can we find you?
You can keep up with me and what's new at Nichoir on Facebook- www.facebook.com/nichoir

In addition to such inspiring words, Nichoir is hosting a

giveaway

here at A Girl and Her Scout! Missy will be giving away a hair feather extension clip, keychain, or pair of earrings with feathers of your choice (under a $20 limit). This giveaway is open to US residents only.

The winner will be chosen (via a random assorter) on December

1

, 2011 so be sure to get in your entries by then!

To enter, head over to her Etsy Store, Nichoir, and leave a comment here about your favorite item(s). Additional entries for:

1

) becoming a first time follower of A Girl and Her Scout 2) Posting this

giveaway

with a link to my blog on your blog 3) Posting this

giveaway

with a link to my blog on your facebook and/or twitter 4) "Hearting" or adding Nichoir to your "Favorites" on Etsy 5) making a purchase out of her store (one entry for every purchase) and/or 6) Liking Nichoir on Facebook. Be sure to leave a new comment for each additional entry!
In addition, until December 31, 2011 she will be offering a 15% discount to all A Girl and Her Scout readers! YAY!!! Just use key word "girlandherscout" at check out to receive your discount.