It's been a little quiet around here the past few days. Andrew and I had the pleasure of heading to Memphis to see some friends and I have been catching up with Etsy orders ever since. But I'm pleased today to introduce Erin from
pearles de verre,
a glass bead jewelry shop that is full of wonderful finds! See below to for great Etsy shop tips and inspiration, a GIVEAWAY!!, and a discount from Erin!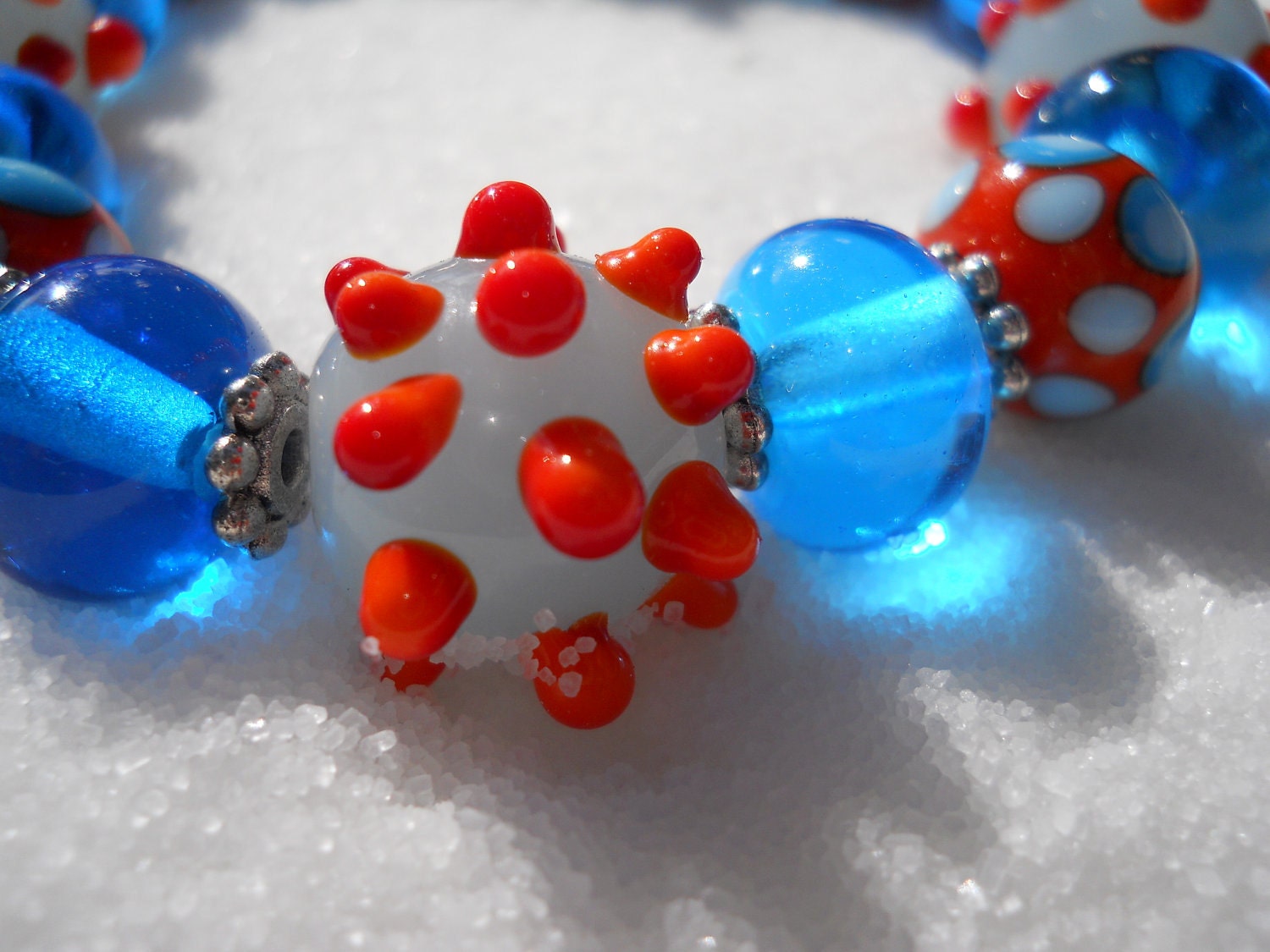 Hi Erin Dubrow! Tell us a little bit about yourself and your jewelry
.
I live in South Carolina and I am a full time educator. I am happily married to my better half and in love with my Bassett Hound named Lucky.
I have been a lampwork artist for the last 9 years. I began making glass beads on a torch one at a time after taking an introductory class. Each bead is a unique design and no two are the same. Some have small imperfections that allow customers to know they are truly handmade and not mass produced. It can take anywhere from 1 minute to 5 minutes in front of the torch to make most of the beads in my shop. Then, you have the cooling, cleaning, designing, and the assembly process before my art is ready to be photographed, uploaded , described and advertised to the customer. It is a time consuming process and a process that I have a love hate relationship with most days. It ends when it is posted live to customers at my shop.
My store is perles de verre and can be searched on etsy. It stands for beads and glass.
Besides all of the jewelry you have in your Etsy store, what else do you like to do?
Some of my favorite things to do are:
- sit at the beach on Saturday from May to August
-hunt through treasures at vintage shops or flea markets, which I don't do nearly enough
-go shopping for clothes and accessories
-paper and glue can entertain me for hours
-drinking coffee and catching up with friends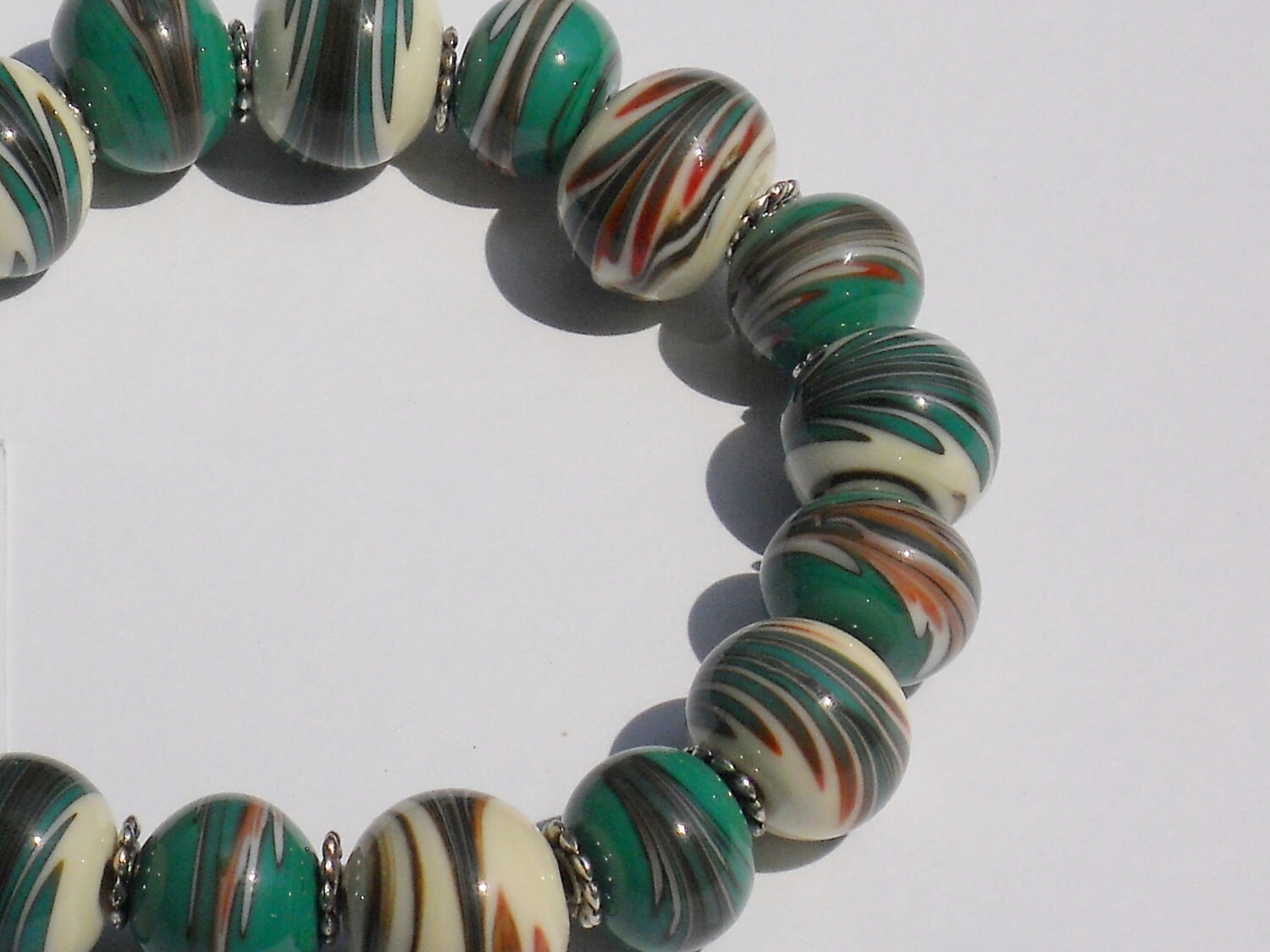 What first drew you to making jewelry?
Well, it is funny you ask. I was actually drawn to glass all my life. I love vintage milk glass and as well as modern glass design elements for the home. I was always touching it as a kid, and my mom was always telling me to stop. Once I got in trouble for touching art in the art museum by security! So, for my 21st Birthday my parents got me a lampworking glass. So, I began making beads. Slowly, I added to my technique and skill. Thus, I knew I had to learn to make jewelry. So, glass came first then jewelry design and assembly. But from this, I have developed a love of fine jewelry as well as a collection of costume jewelry.
What advice would you give to aspiring artists and Etsy shop owners?
Go for it! You have nothing to lose! It is a small investment in something you love. It is a win win!


Where else can we find you?
Some of my work has been featured on etsylush.com too! Check out the site for great totally handmade work by etsy artist.
In addition to such inspiring words, Erin is giving away one pair of earrings of the winner's choice from her shop!! The winner will be chosen at random on November 1st.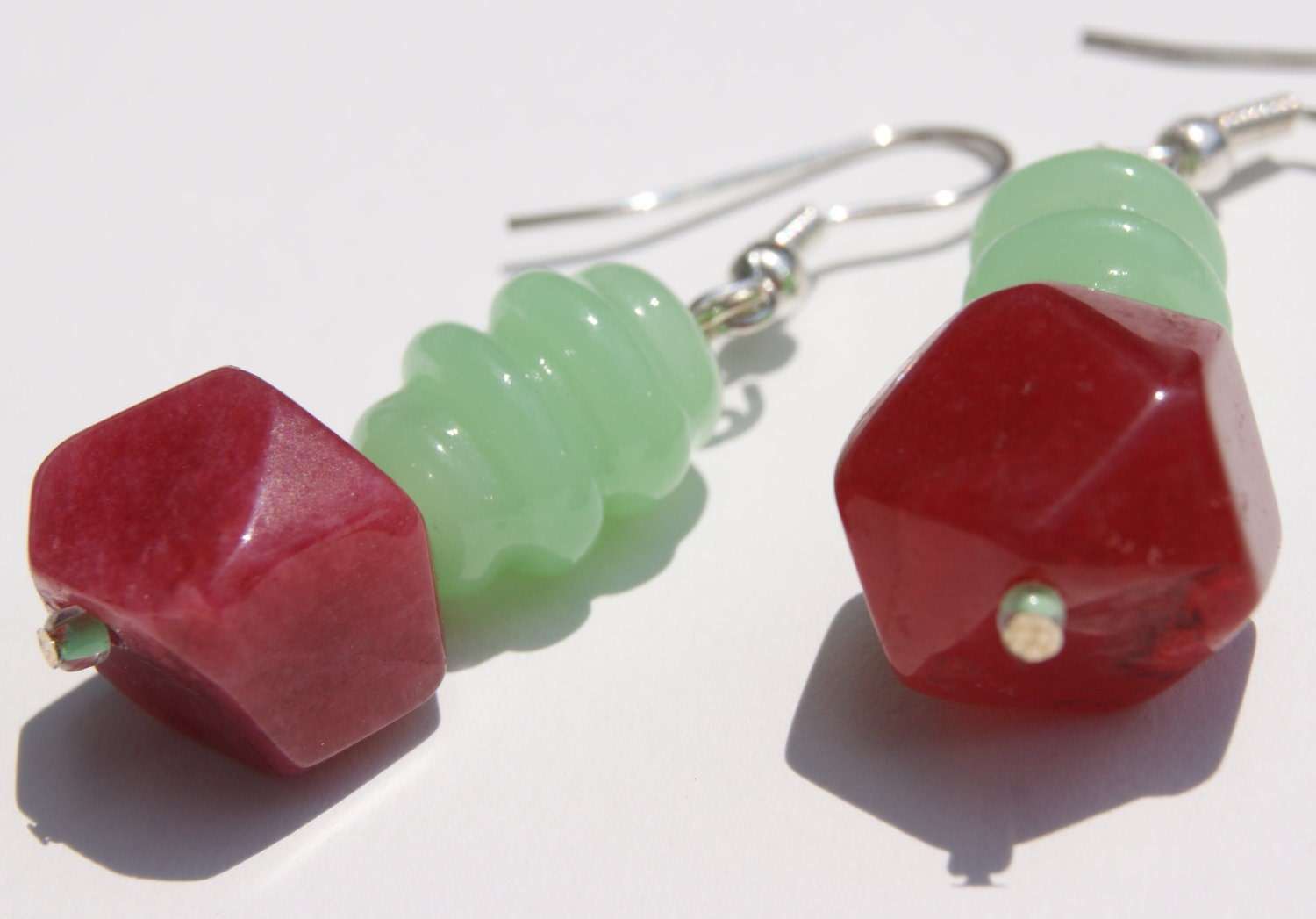 To enter, head over to her EtsyStore, perles de verre, and leave a comment, link or picture here about your favorite item(s). Additional Entries: 1) becoming a first time follower of A Girl and Her Scout 2) Posting this giveaway with a link to my blog on your blog 3) Posting this giveaway with a link to my blog on your facebook and/or twitter 4) "Hearting" or adding Perles de Verre to your "Favorites" on Etsy 5) making a purchase out of her store (one entry for every purchase) and/ or 6)
Go on facebook.com/perlesdeverre and liking my page AND leaving a comment on the thread
. Be sure to leave a new comment for each additional entry!


Also, All A Girl and Her Scout Readers can take 10% off the item of their choice at my etsy store. Just use key word "girlandherscout" at check out to receive your discount until November 30th.